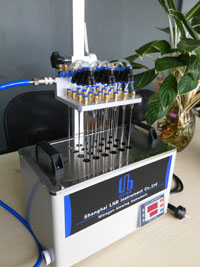 Shanghai Xinzhuang Instrument specializes in the production of nitrogen blowing instrument carbon dioxide incubator solid phase extraction device cryogenic thermostat and other laboratory equipment
The Turboap Sample Concentrator is also known as: nitrogen concentrator, nitrogen purifier, nitrogen concentrator, abbreviated as: nitrogen blower, nitrogen blower, sample preparation for liquid phase, gas phase and mass spectrometry. Using internationally recognized technology, the nitrogen blowing instrument usually blows nitrogen into the surface of the heated sample to concentrate the sample, which is characterized by time saving, convenient operation and easy control, and can quickly obtain the expected result. Widely used in agricultural residue analysis, commodity inspection, food, environmental, pharmaceutical, biological products and other industries.
Background: "Rapid Residue Rapid Detection Technology (MRSM) in Agricultural Products and Producing Areas" is an international advanced agricultural science and technology project introduced and implemented by the Ministry of Agriculture Environmental Protection and the Ministry of Agriculture Environmental Monitoring Station. The General Administration of Quality Supervision, Inspection and Quarantine of the People's Republic of China and the China National Standardization Administration Committee issued the "Method for the detection of melamine in raw milk and dairy products" issued by the National Standardization Administration Committee of China, 2008-10-07, which requires the use of a nitrogen blow dryer for milk, etc. Sample pretreatment of melamine in dairy products: see 3.3: Instruments and equipment in this test method.
Product application: It has practical effects in pharmaceutical, food safety, especially infant and baby milk, medical testing, pesticide residues, and provides sample preparation and processing for analytical methods such as gas chromatography (GC) and liquid chromatography (HPLC). A time-saving and efficient platform is the best supporting equipment for SPE solid phase extraction technology.
Main classification:
1. According to the structure of the instrument heating tank: square and circumferential nitrogen blowing instrument
2. According to the instrument heating method: metal dry bath and water bath nitrogen blower
3. The metal dry bath type heating carrier has aluminum block hole type dry bath, aluminum bead bath and fine yellow sand bath. The aluminum bead bath is the most high-grade.
Precautions for using a nitrogen blower
(1) Nitrogen blowing equipment is not used for substances with a burning point below 100 °C.
(2) Hands and eyes should be protected when using a nitrogen blower.
(3) The nitrogen blower should be used in a fume hood to ensure good ventilation.
(4) Do not move the nitrogen blower while heating to prevent burns.
(5) Use with a three-wire grounded power supply.
(6) Do not open the water bath casing with electricity to prevent electric shock.
(7) The maintenance of the nitrogen blower should be carried out by a professional. Improper replacement of the components may cause damage to the nitrogen blower or cause safety hazards.
(8) Do not use a nitrogen blower for highly flammable substances such as petroleum ether.
(9) Do not use acidic or alkaline substances, otherwise the nitrogen blower will be damaged.
Wire Mesh Storage

Shelf:
Wire Mesh Storage Shelves use ron material with powder coated or electroplated, will be easy for cleaning and can be used at home, restaurant and so on. These Storage Shelves are made up of 3 main parts, will be easy to assemble and detach. We could print logo on these kitchen solid shelf as needs. Normal mailing order package will be convenient for online selling, no need to repack.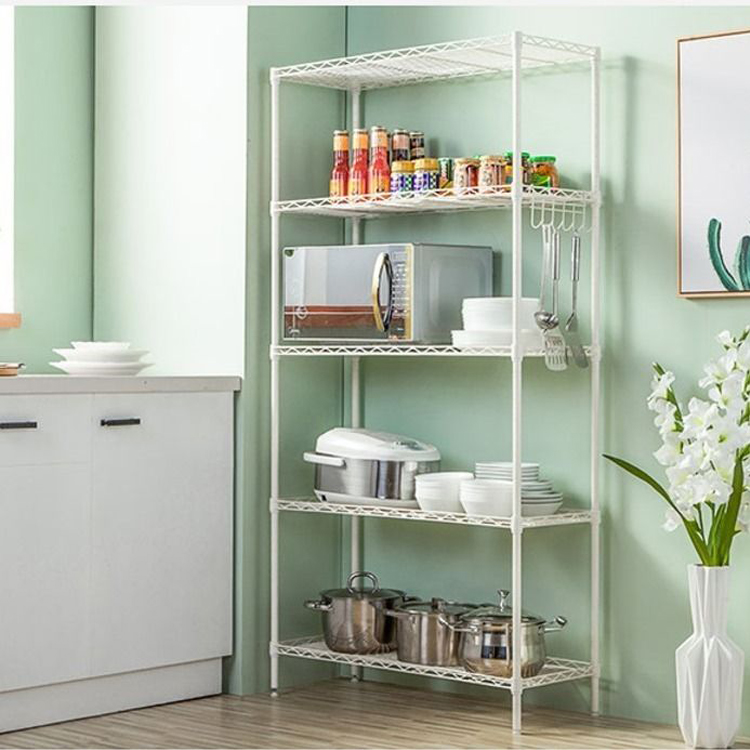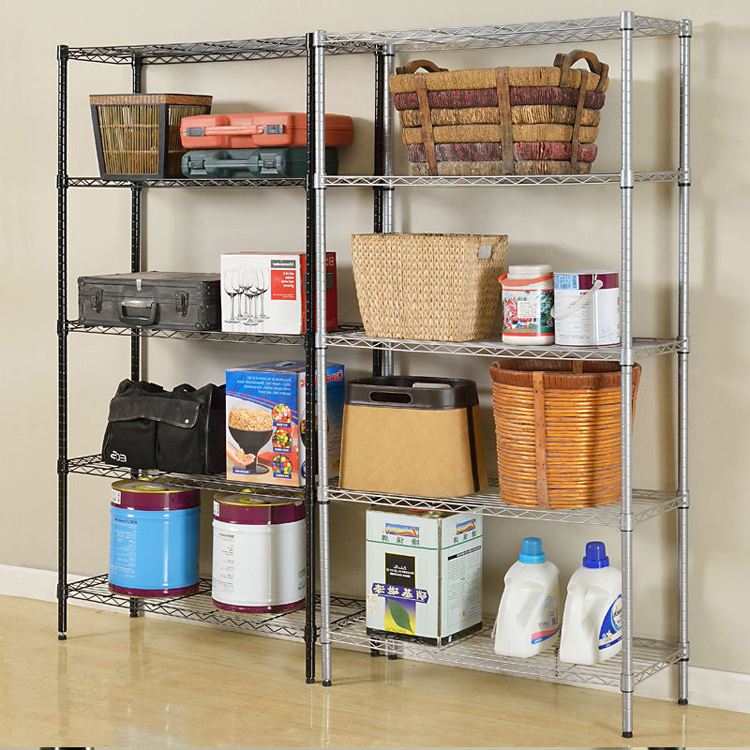 Wire Storage Rack,Wire Display Shelf,Wire Metal Shelf Rack,Wire Mesh Storage Shelf,Metal Wire Mesh Shelf
Suzhou CoreMission International Trading Co.,Ltd. , https://www.szcoremission.com